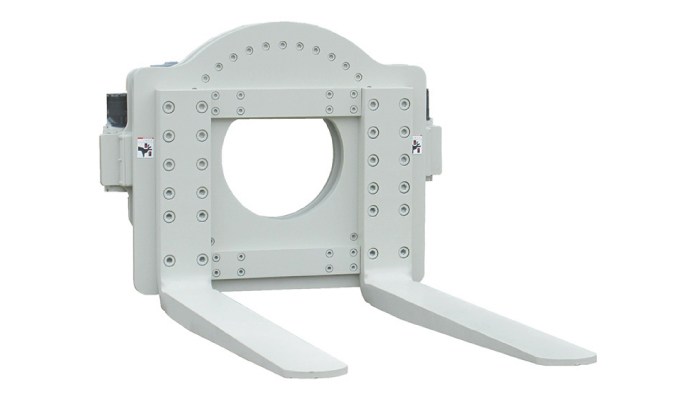 produktbeskrivelse
---
1.Functions and Applications
Rullende over 360 °, roterende gafler.
Mye brukt i matindustri, kjemisk industri, sanitærindustri, omkylingsindustri, smeltestøpeindustri, etc.
2.Features
---
*Proven durable construction design, unique rotating drive system, meet the hight stength continuous operation.
* Sterkt kjøremoment oppnådd stabil og pålitelig roterende funksjon.
* Hydraulisk motor festet med reversibel hydraulisk lås, hvilken som helst vinkelposisjon for låsefunksjonen.
3.Options
---
- Valgfri vognbredde
-Forks
---
1.HUAMAI brand is first class in China, which technology is from America.
2.Key parts and accessories are world class,which is different from other Chinese brands.
Våre fordeler
---
Hvorfor velge oss som pålitelig leverandør eller jobbe som lokal forhandler hos oss?
1. Erfaren teknisk team, mer profesjonell service
HUAMAI is made up of a team of members who have years of experience with European forklift trucks and its
attachments. Supplier of key parts is the same with CASCADE, make usage and maintenance convenient.
2. Bredt produktsortiment, gi total løsning
HUAMAI has grown rapidly into a sizeable company specialized in producing a comprehensive range of hydrauli
and mechanical attachments. The major categories of hydraulic attachments include rotating type, sliding arm type, side-shifting/hinged type, special purpose type and others.
3. Prioritetsstøtte, hvis byrå / forhandler
If you a local dealer, can achieve CNB/HEZE agent policy support, including fast delivery time, competitive
price and accessories support, ect.
4. Egen fabrikk, konkurransedyktig pris
Our factory covers an area of 10,000 square meters, fully equipped with modern manufacturing equipments
and facilities. Scale production and no middlemen will save the purchasing cost.
5. Sales record and voice from our existing customer, and get good feedback from them.
Rask informasjon
---
Opprinnelsessted: Fujian, Kina (fastlandet)
Merkenavn: HUAMAI
Modellnummer: Hydraulisk-rotator
Certificate: CE
Load Capacity: 1600-6800kg
Mounting Class: II or III or IV
Carriage Width: 815-1855mm
Fork Max. Spacing: 705-1855mm
Overall Width: 840-1890mm
Weight: 188-1040kg
Overflatebehandling: Maling
Farge: Som krav
Garanti: 1 år