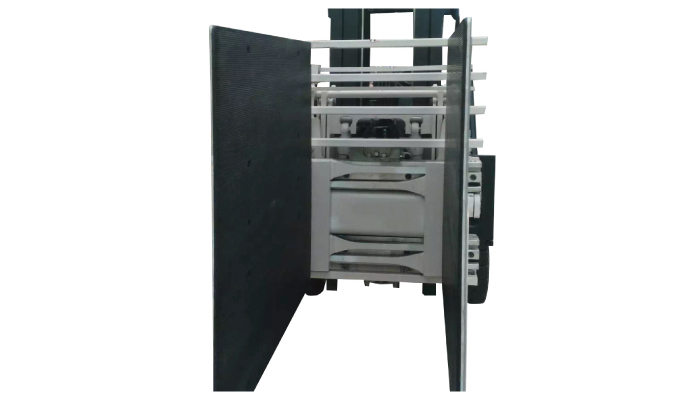 Supply Forklift Carton Clamp
---
Our company can supply a wide range of bale clamps for all applications; pulp, waste paper, cotton, tobacco, foam and more. A variety of capacities, opening ranges and arm finishes will ensure that you get the right model for your application.
Forklift Standards
---
3.0Ton Diesel Forklift Truck 2 stage , Hydraulic transmission (Automatic), 1.22M fork, China Engine 490BPG,Penumatic tyre, Maintenance Free Battery. Seat with safety belt & steady bar Warning light
alternativer
---
Mast: 2-stage 3.3m/3.5m/4mmast; 3-stage4.5m/5m/5.5m/6m/7.3mmast.
Optional engine:EURO II/III China engine; DEUTZ-DACHAI engine; ISUZU engine;
YANMAR engine
Side shifter/Rotator/Push / Pull /Paper Roll clamps Pole attachments etc
Solid tires
videoer
---
Feartures
---
Kraftig motor
Low center of gravity, small turning radius, more stable and reliable
Comfortable seat for long-time operation
Safe overhead guard
Rear light for working in the dark
Dual air filter
Streamline balance weight
Various Attachments options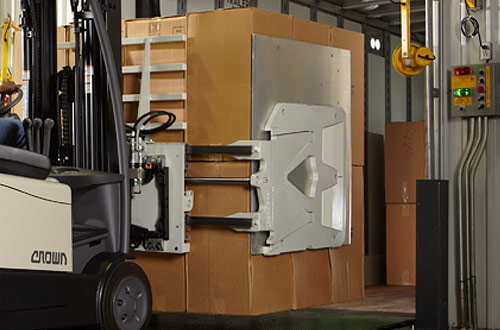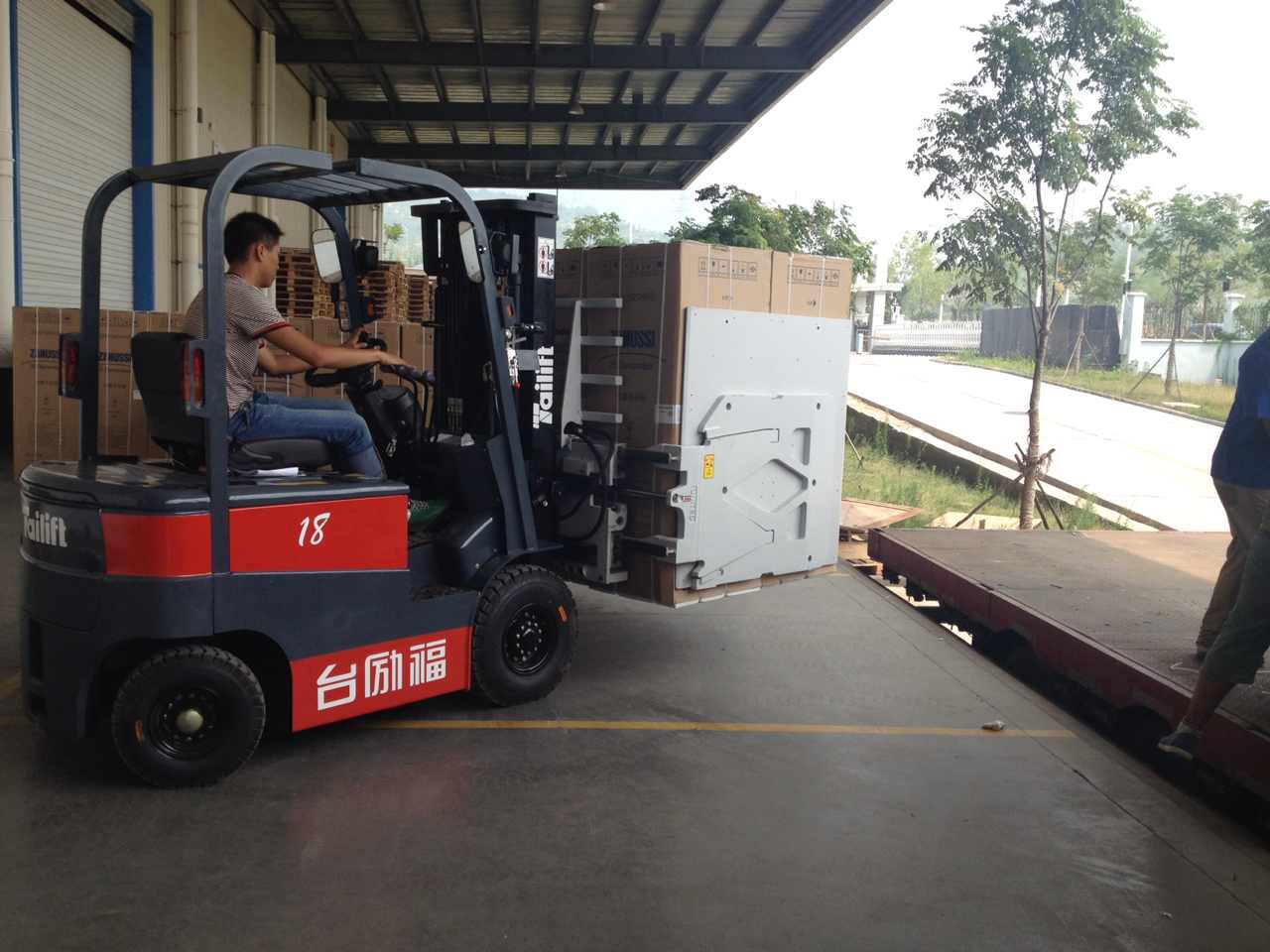 Technical Parameters
---
Generell
Modell
HUAMAI30
Nominell kapasitet
kg
3000
Last sentrum
mm
500
Krafttype
diesel
Overføring
hydraulisk
dimensjoner
Lifting height
mm
3000
Gratis løftehøyde
mm
80
Svingradius
mm
2500
Overall length
mm
3800
Total bredde
mm
1230
Overall height (mast lowered)
mm
2095
Overall height (mast raised)
mm
4080
Overall height (overhead guard)
mm
2110
Fork length
mm
1220
Fork width
mm
125
Fork thickness
mm
45
Opptreden
Max. driving speed (with/without load)
km / t
18/20
Max. lifting speed (with load)
mm / s
400
Max. traction (with/without load)
kn
15.5/10.5
Graduerbarhet (med / uten belastning)
%
15/20
Tilting angles(forward/backward)
°
6/12
Service weight
kg
4320
Motor
Motormodell
490BPG
Makt
kw
39
Nominell hastighet
rpm
2650
Displacement
L
2.67
Antall sylindere
4
Hjul
Front overhang
mm
465
Wheel base
mm
1700
Front tread
mm
1000
Rear tread
mm
970
Dekk foran
28x9-15
Bakre dekk
6.50-10
Rask informasjon
---
Opprinnelsessted: Xiamen, Kina (fastlandet)
Merkenavn: HUAMAI
Modellnummer: HUAMAI30
Forklift Type: Electric/ Diesel/ Lpg/ Gaslion Fork lift Truck
Loading Capacity: 3 tonne / 6000 lbs/3000kg
lift height: 2-stage 3.3m/3.5m/4m mast; 3-stage4.5m/5m/5.5m/6m/7.3m mast
Tire: Pneumatic tires(optional air or solid)
Options: Cab with heater/ air conditioning EURO II/III China engine
Attachments: Side shifter/Rotator/bale clamps attachments
Application: pulp, waste paper, cotton, tobacco, foam
Mast: Duplex mast / Triplex mast
Related products: 2 ton 3.5 ton /5 ton/7 ton/10 ton ...
---
Legger sideskift til gaffeltruck
,
Bale klemmeutstyr
,
Bararmklemmer for gaffeltruck
,
Kartongfeste
,
Side 4 Side Shifter
,
Gaffeltruck klemmer
,
Hydraulisk dreiegaffelklemme